Aerosols were invented in 1926 by a Norwegian, Erik Rotheim. He wanted a better way to apply wax to his skis and found that a pressurised aerosol was the most effective delivery method.
It wasn't until after World War II that the aerosol became popular as the 'bug bombs' (pictured right) that had saved many US soldiers from malaria infection during the Pacific War found their way into 'war surplus' stores and quickly became popular with householders.
The first aerosol produced in Australia is believed to be a can of 'Mortein'™ flyspray in the 1950s.
Today's aerosols are a sleek and modern form of packaging which consumers see as convenient and always ready to use, safe and suitable for a wide range of products.
There are many technical advantages to aerosols, such as a long shelf life and an inability to be contaminated by bacteria or dust. The contents do not evaporate and the product's characteristics will not change over the lifetime of the product.
Aerosols can dispense a large variety of products from powders to gels and foams, pastes and liquids.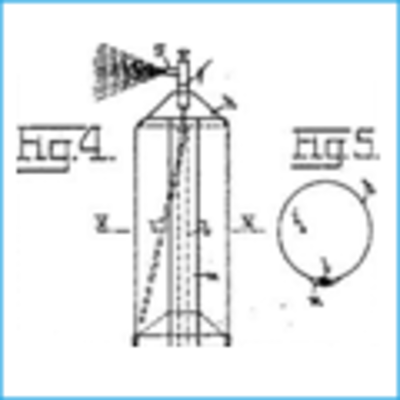 The original drawing of a spraycan by Erik Rotheim in Norway ca. 1926.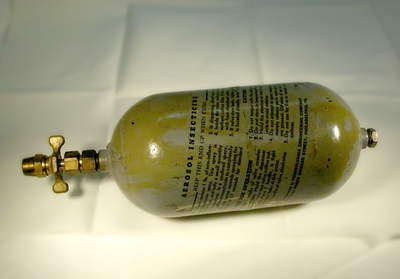 'Bug bombs'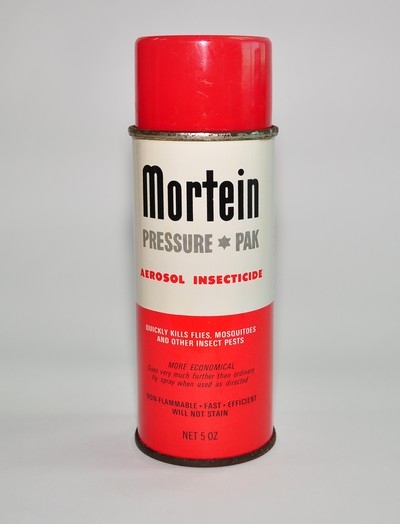 A can of 'Mortein'™ from the 1960s.